The all-in-one Twitter bot! Get Tweets from Twitter accounts into Discord channels. Tweet directly from your servers and much more!
Auto-Posting
With Auto-Posting, you can set a Twitter account to automatically post Tweets right into a Discord channel. Start with just one easy command: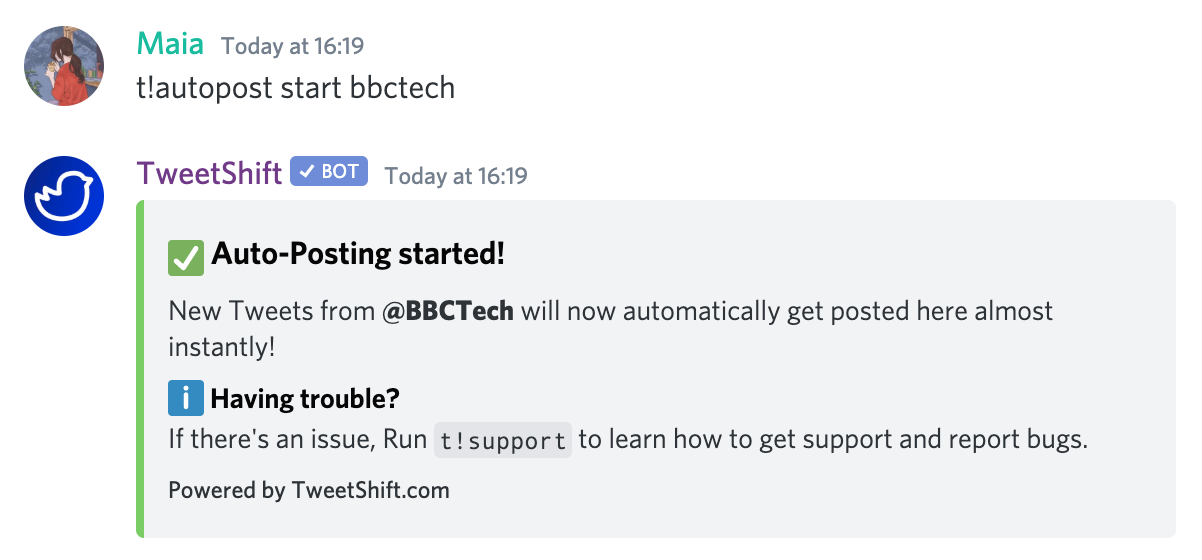 Eventually, @BBCTech posts something, and within moments, TweetShift posts:

Like and RT
React to Tweets with the Heart and RT emojis to like and Retweet Tweets directly from Discord. It's quick, easy and familier.

Moments later...

With just one command, your server's members can Tweet directly to their Twitter accounts quickly.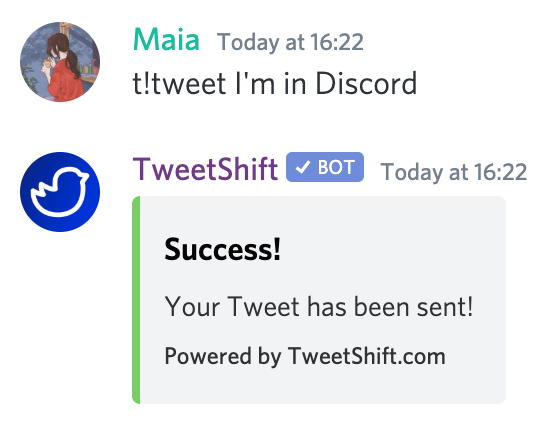 And much more!
For more information visit our website and also look at the Documentation.